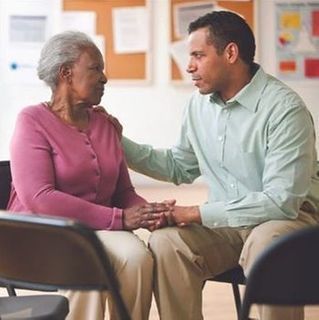 Care managers work individually with older adults and their family members. ENOA care managers are trained to help older adults remain independent in the setting of their choice for as long as possible.  The participant's right to choose is very important, as well as, ensuring their health, welfare and safety.
Some problems should not be faced alone. A medical condition or perhaps the loss of a spouse may signal a change in life that requires the support of others. There are many services, programs, and opportunities available for people who want to stay independent and remain a part of the community. ENOA care managers assist participants in evaluating their current living situation which can include identifying community resources to meet their specific needs. Care managers utilize a participant driven approach to care planning, provide information on community resources, help set up in-home services as appropriate, and provide ongoing monitoring of services.
Eligibility
Potential participants must:
be age 60 or older; and
live in Douglas, Sarpy, Dodge, Washington, or Cass counties; and
need assistance with daily activities either personal cares and/or routine household tasks
Eligibility is determined through completion of a comprehensive assessment.
Description of program:
The older adult being referred must be willing to participate in a comprehensive assessment including the following areas:
Activities of daily living
Instrumental activities of daily living
Finances
Social interaction
Transportation
Cognitive abilities
Nutrition
Overall health
Home safety
After completing the assessment interview, a care manager will discuss recommendations about the appropriate community resources to meet specific needs. The older adult makes the final determination about any services that may be enlisted.  He/she must be willing participate according to the program requirements including routine care management contacts in-person and by telephone.
Fee: Fees for care management services are based on a sliding scale, set by the federal poverty guideline. An individual's income must be more than 150 percent of the poverty guideline before a care management fee is charged.
How to apply
To request care management services for yourself or to refer another person, call ENOA's Information & Assistance line at 402-444-6444.