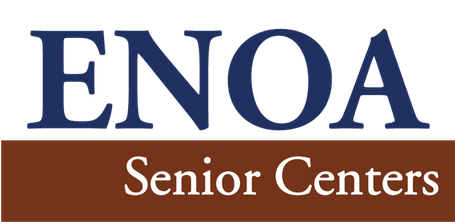 Where the menu always includes food, friendship, and fun!
All Eastern Nebraska Office on Aging senior centers serve hot midday meals evaluated by a registered dietitian to meet one-third of the recommended daily allowance of nutrients and to comply with the dietary guidelines for older Americans.
Do you want a chef salad rather than a hot meal? Some of ENOA's senior centers also offer the choice of a deli meal to better serve the participants' varied tastes.
There are a few senior centers that offer a meal in the evening for those who want to visit with friends after dark. These special meals are at varying times during the month depending on the center. You can find out which centers offer the special evening meal by clicking on the button below for the complete list of ENOA Senior Centers.
A contribution between $4 and $5 – depending on the senior center – is suggested for each meal. Check with the center near your home for more information on the suggested contribution rate.
Reservations need to be called into the center you plan to attend and made by noon on the business day prior to the day you wish to enjoy the meal.
A monthly menu for the centers catered by Treat America is available by clicking on the menu link below. For a menu listing for the centers not catered by Treat America check with those centers for more information.